Maintain just your output.

Delivering high torque and flawless accuracy to machine tools within split seconds, our direct drive torque motors require lesser than the most minimal maintenance operations through their service.

VIEW PRODUCTS
COVID frontliners also breathe easier
That's because Nimble Electric's reliable ROHS-certified torque motors comprise an indispensable component of life-saving ventilators across innumerable ICUs.
VIEW PRODUCTS
Erasing blindspots on radar screens
Nimble's finely calibrated and sturdy torque motors provide radar antennae the precise motion required to sweep the skies and get the complete picture.
VIEW PRODUCTS
DIRECT DRIVE ROTARY MOTORS
Nimble Electric's range of compact BLDC motors provides unerring precision of movement, with high torque on demand. Devised for applications involving extreme torque generation with minimal size, weight and response times.
CUSTOMIZED
Without bulky transmission elements, Nimble Electric's compact torque motors allow for easy integration into devices, giving us a sweeping ability to tailor them to your specific performance and design needs.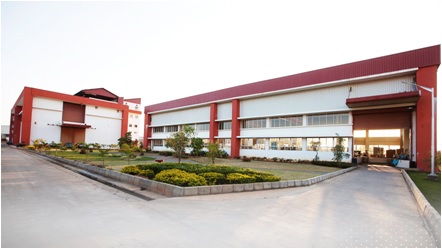 The turn of precision
A stalwart and enabler of precision manufacturing, Nimble Electric ushers in the latest slew of exceptionally engineered direct drives, propulsion motors and more.
A strategic business unit of UCAM Private Limited, Nimble Electric complements its extensive finely-engineered range with comparable after-sales support and unrelenting refinement in its R&D.
Micro-fine level checking to ensure quality.
State of the art machining and assembly sections to guarantee precision.
APPLICATION
Effective Solutions for Better Results
DEFENCE
Nimble's MIL-standard BLDC motors
keep radar antennae turning.
HEALTHCARE
Gas flows in ventilators, governed with Nimble's precision motors.
MACHINE TOOL INDUSTRY
Nimble's BLDC motors power rotary
tables and grinding tools.
AUTO
You'll find us under the hood of
modern electric vehicles.
SPACE
We help photovoltaic panels on
satellites find the sun.
ROBOTICS
Precision from Nimble drives fine movements in robotic machinery.
Testimonials
Nimble Electric provided us with the world-class BLDC Torque Motors. The open frame motors are less expensive customised completely indigenously designed and manufactured within the stipulated time.
We have been working with Nimble Electric on several projects and our experience doing business with them has always been an enjoyable one. Nimble Electric never fails to deliver in the quality of service that they provide.

Nimble Electric Torque Motors are very easy to assemble and there are no problems in repeatability These motors are very consistent while working.
News & Events
Keep up with our strides in motor tech, scoop on Nimble's happenings, interactions with the torque world and more.